One of the first author events I ever went to at Nucleus Gallery was for Scott Campbell and his book Zombie in Love. Last night, I celebrated my 4th time seeing Scott at Nucleus Gallery for the book launch for The Hug Machine.
I met up with some friends (including Alethea from Read Now Sleep Later and her husband Jason). They came in colors to match the book.
Every time that Scott has come to Nucleus Gallery, they seem to go all out and decorate and become super creative. This time they were developing an obstacle course. Here is a picture of the set-up.
Here is Scott at the beginning of the event.
He had a great slideshow and talked about his creative process and the development of the book.
The gallery above shows some of the slides. He also read The Hug Machine aloud to the group.
Scott signed copies of his book and prints of images from the book.
Those who attended could walk around and see his artwork and also enjoy some pizza and ice cream.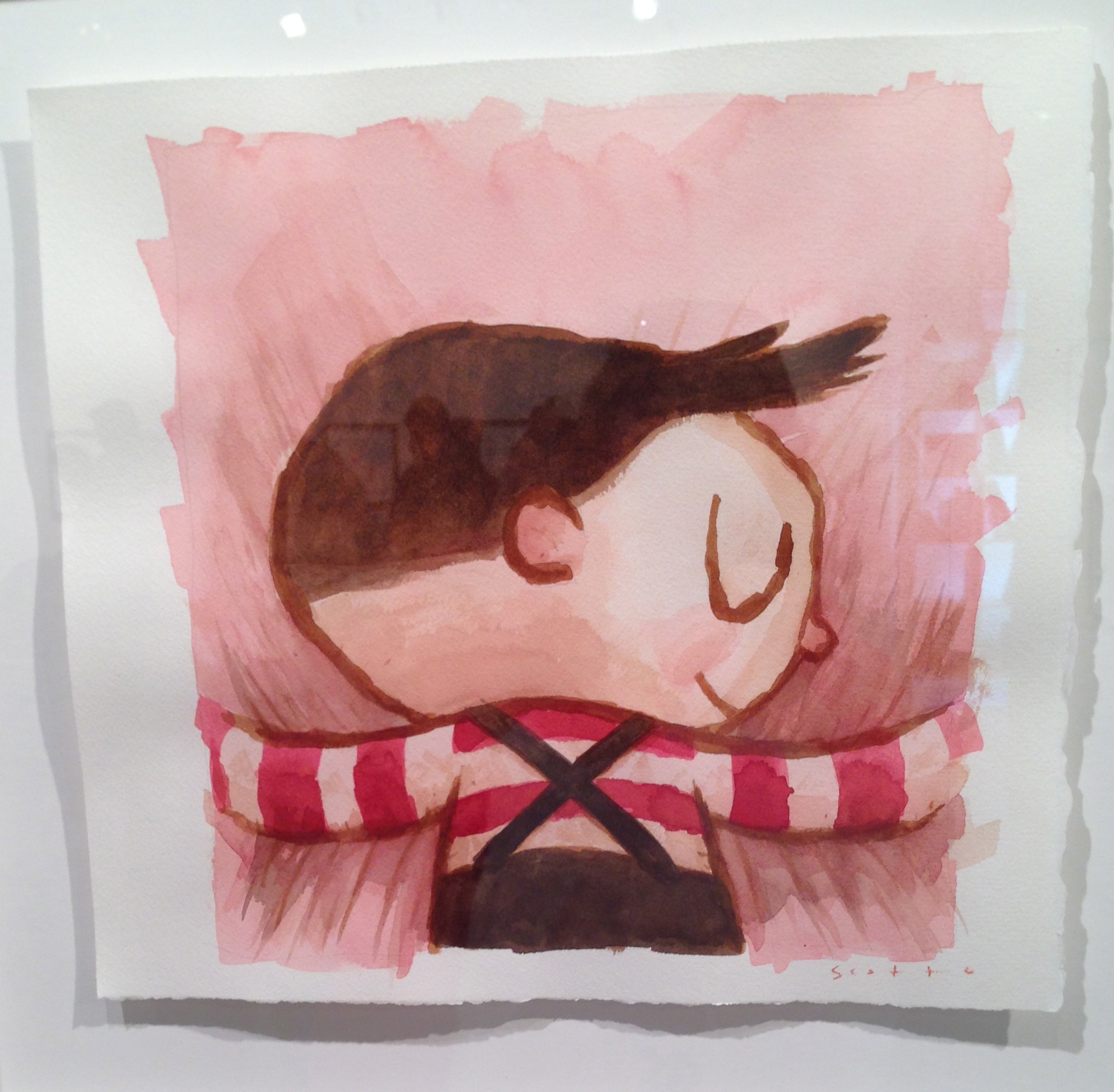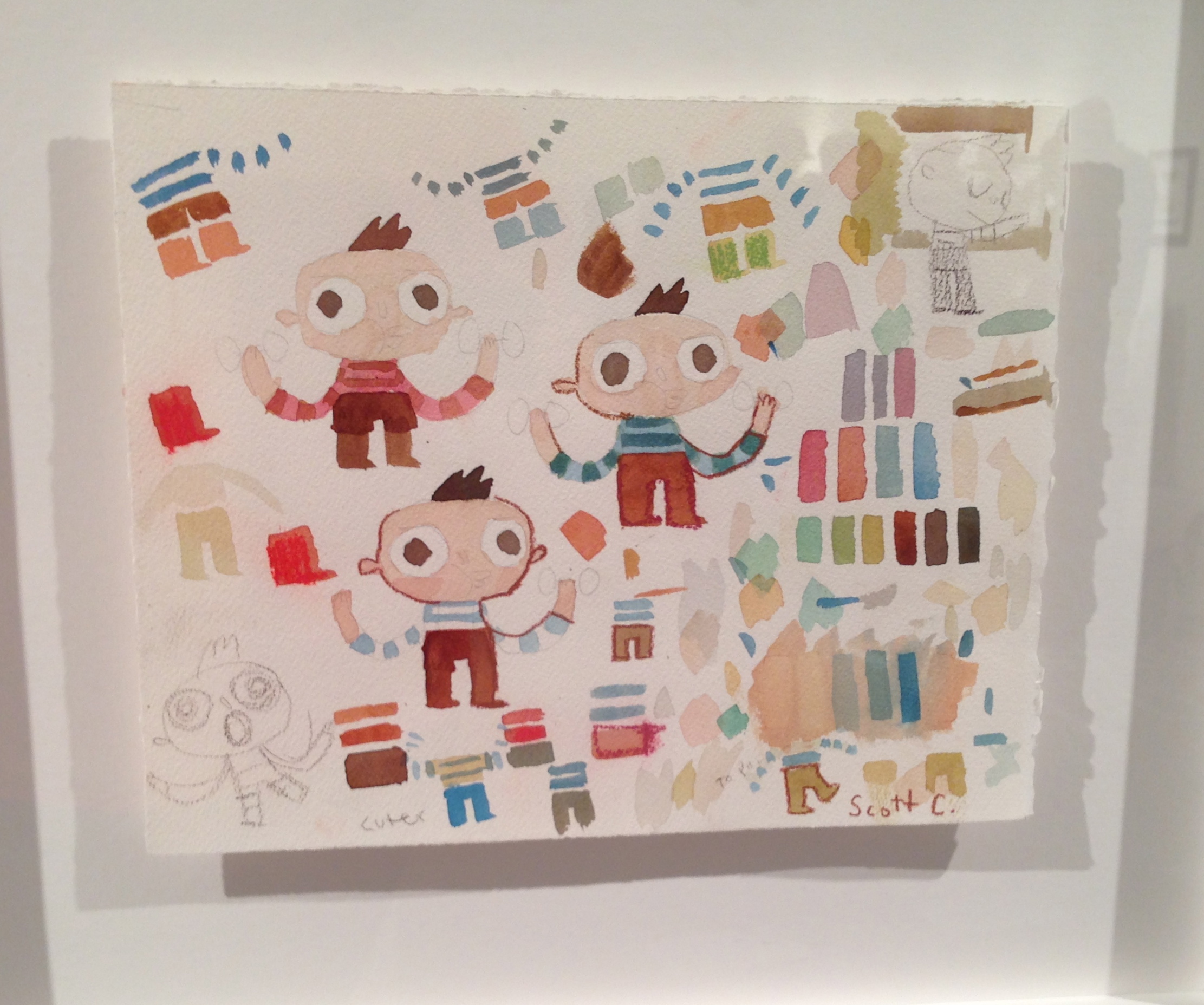 Isn't this a great painting from his book?
At the end of the obstacle course, everyone could receive a special hug. Here is Kimberly from The Windy Pages getting a super hug.
Check out the official book trailer below:
Check out the downloadable material that can be used with the book: here
Be sure to follow Scott Campbell on Twitter @scottlava and also use the hashtag #hugmachine when tweeting about the book. Of course look for a copy of the book at your local indie bookstore or public library. And don't forget to hug a book this week.